Furniture Rental For Home Staging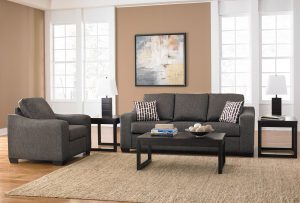 Furniture Rental: A Home Stager's Best Friend
Southern Furniture Leasing is your one-stop-shop for all of your furniture needs as a home stager. Using furniture rental for home staging allows professionals the flexibility and ease to keep a portfolio of furniture packages on hand. We help professionals save on many of the costs of owning their own furniture, and allow them to focus on what's most important: design.
Using The Right Furniture
Professional home stagers know the key to successfully getting a home ready for the market is elevating the appeal. Homes that are staged properly have proven to sell for 6-10% more than those left vacant. This is why using the most stylish and high-quality furniture available can make the difference as to whether a house sells or sits!  Instead of keeping a massive inventory of different styles on hand, use rental furniture to do the hard work for you.
Cutting Down On Costs
Purchasing your own furniture to use in staging homes can be incredibly expensive. Not to mention, you then have to lease space to store all your furniture. Using Southern Furniture Leasing means you can spend less on furniture with more inventory! Keep your arsenal of styles and home designs up to date through the seasons with our wide variety of furniture rental packages, and show your clients why you're the best!
More Information
You've worked hard on getting your business built, now let us help. Getting started is simple! For more information on our furniture rental for home staging, Click Here.