Furniture Rental For Students
As a student moving for college, you have a lot on your plate. From organizing your schedule to figuring out your finances, the last thing you want to do is move furniture. This is especially true if you are moving far! At Southern Furniture Leasing, our 40+ years of experience with furniture rental for students has made us experts on what to expect when deciding to rent furniture as a student.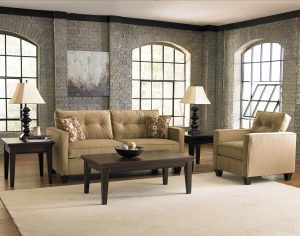 Hassle-Free Moving
The most significant way you can benefit from renting furniture as a student will likely be the easy move in. Purchasing individual furniture pieces that match and fit your style is difficult by itself, then it's typically your responsibility to move it! Most of the best furniture rental companies deliver at no cost to you. Meaning renting your furniture will cover the work involved in designing AND moving in furniture to your new space.
Cost
Many of the students that we help rent furniture are doing so because of the lower cost. Depending on the quality you are looking for, purchasing new furniture can be incredibly expensive. This is especially true when you factor in the cost of moving. If you were to structure your lease to begin on move-in and end on move-out you can cover moving costs on both ends. Many people assume they will just sell their furniture the next time they move. Furniture has a history of depreciating quickly, meaning you will sell for much less than purchasing. This also creates a whole new issue of needing to buy new furniture again!
More Information
For more information on how what to expect with furniture rental for students, Feel free to Contact Us anytime. To begin your renting process, Click Here to be taken to browse our many furniture rental packages available!