Why Renting Furniture Can Be Better Than Buying
Why Rent?
Renting furniture can be an unthought-of solution to many common problems that people have with moving. Why purchase expensive furniture that you will need to get rid of when you can rent furniture at a fraction of the cost and hassle? Here we will be outlining situations our clients have found themselves in, and how renting furniture helped solve their problems better than buying would have.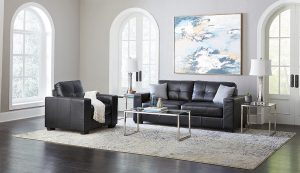 Temporary Work Housing
Many of our clients moving to new cities for work are aware that they will not be staying long term. Relocating to another city with the intention of living there a year or less puts people in a unique position when it comes to furnishing their homes or apartments. Purchasing furniture outright involves expensive upfront costs, heavy lifting, and then going through the hassle of transporting the furniture when work needs you to move again! Renting allows for easy selection, low upfront payments, and the furniture is picked up at the end of your term, at no cost to you.
Military Service
At Southern Furniture Leasing, we proudly support the Armed Forces. Often, military men and women will be on a base short term, sometimes even a year or less. If you are living off base, you will likely be expected to supply furniture on your own if your housing doesn't come furnished as is. But, if you are in a position where you may receive orders to move at the drop of a hat, why deal with the hassle of selling or moving furniture in a rush? This is another situation where purchasing furniture just doesn't make sense when compared to the benefits of renting.
More Information
We understand that the process of moving to a new area can be stressful. Let us help take care of some of the hardest parts. If you would like more information on how to begin to rent furniture, Click Here to browse our wide selection and get started today.