Short Term Furniture Rental – Your Seasonal Vacation Savior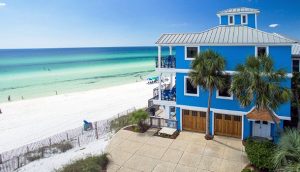 Short Term Furniture Rental
At Southern Furniture Leasing, we understand that seasonal vacations are an amazing way to relax and unwind. Who wouldn't want to spend the coldest months of the year under the sun on the beach? Still, the question stands, what should you do about furniture? The answer is simple: Short Term Furniture Rental. If you are only planning on staying in an area for a short amount of time, why go through the hassle and major expense of buying furniture only to then sell?
Seasonal Beach Vacations
Seasonal vacations, especially in the south during the winter, can be the best time to enjoy the sun and sand. More often than not, rental properties with lease options for less than a year come unfurnished. In our experience, the best solution to this problem is short term furniture rental. Leasing your furniture gives you the freedom to choose the style of furniture that matches your taste, without the expense of buying upfront.
With our short-term furniture rental packages, you can even have your furniture delivered the day you arrive for your vacation and picked up the day you return home at no cost to you.
How Do I Sign Up?
We do our best to make the furniture rental process as easy as possible. To sign up for one of our many furniture packages available, you can call us at 866-736-8481, email us at wecare@southernfl.com, or place your order online by Clicking Here.
If you have any further questions, feel free to visit our Frequently asked questions page here. Or Contact Us at any time, and a qualified representative will help you find the affordable home furnishings of your dreams!